Wedding Invitation
---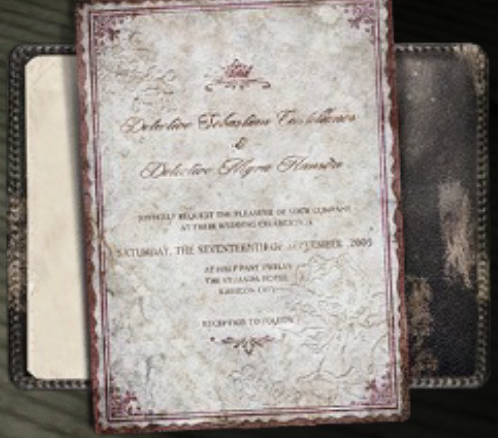 ---
A wedding invitation found in Chapter 5.

The Wedding Invitation are one of the items in The Evil Within.
Summary
Contents
Detective Sebastian Castellanos & Detective Myra Hanson Joyfully request the pleasure of your company at their wedding celebration Saturday, The Seventeenth of September, 2005 At Half Past Twelve The Veranda Hotel Krimson City
Reception to Follow.
See also