Ordinary Keys
---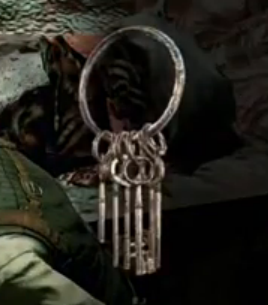 ---
A key ring found in the mental hospital basement. These were in use long before the hospital's modern security system was put in.

The Ordinary Keys are one of the items in The Evil Within.
Summary
The Ordinary Keys are an item that will allow passage through locked doors. They were first used in the hospital before the invention and implementation of the modern security system, and are first seen in the opening act of the game.