Green Gel
---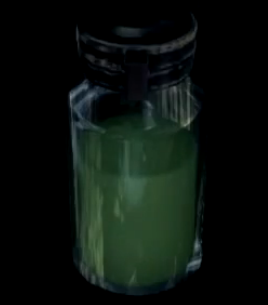 ---
The currency of Evil Within. Allows for the purchasing of upgrades.

The Green Gel is one of the items in The Evil Within.
Summary
Green Gel is the currency of The Evil Within, allowing Sebastian Castellanos to upgrade his abilities and make modifications to his weapons. It is typically found in green jars around the environment, but can also be found as drops from vanquished enemies.