Bottle
---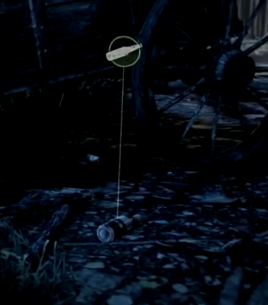 ---
A throwable item, perfect for distracting pursuing enemies.

The Bottle is one of the items in The Evil Within.
Summary
The bottle is an item that is meant to be thrown, perfectly adept at distracting pursuing or stationary enemies long enough for Sebastian Castellanos to move by undetected.
Bottles can be found in the environment, how whilst you try to pick it up you may drop it causing enemies to be lured to your position.